Did you receive an email asking Realtor members to help "Rory" pay his hospital bills? It's a scam. It's not from Florida Realtors and Rory isn't real.
There is a new email scam targeting Florida Realtors® members. A fake "GoFundMe" campaign purports to raise money for a member's child suffering from a rare disease.
The "Help Support Rory" email appears to come from Florida Realtors. The donation link goes directly to PayPal.
Florida Realtors did not send this email. Also, Florida Realtors will never send a GoFundMe request to our members.
If a fake email asks for "a favor" or donation, don't buy into it – or any other email simply because you trust the sender.
If you receive an email from a person or organization that you can't seem to ignore, take the following precautions:
Call that person or their office directly to confirm they actually sent the email

Check the "from" box at the top of the email. Scammers often have a legit title in the space before the "@", but a questionable title after the "@".

Be especially wary of any email sent from a Gmail, Hotmail or other service that allows anyone to sign up for an email address.

If you do receive a spam email, mark it as spam with your email service provider.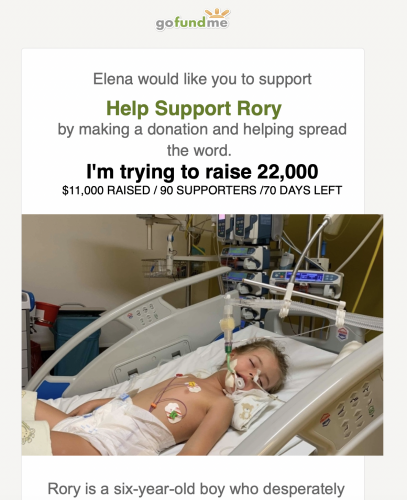 © 2021 Florida Realtors®
Go to Source
Author: kerrys