Census Bureau survey: There's a disconnect between perception and reality. While many older adults think they can "age in place," their homes aren't outfitted to do so.
WASHINGTON – A survey by U.S. Census Bureau took a look a housing and older adults. While the nation largely focuses on millennial and Gen Z buyers stuck in a difficult housing market, the Census study analyzed old adults' housing needs.
It identified 37 million older-adult households in the U.S., and 1 in 10 (11%) of them face some kind of difficulty living in their current home – a number that rises to 24% for the oldest adults.
The report, Aging-Ready Homes in the United States–Perception Versus Reality of Aging-Accessibility Needs: 2019, found that home accessibility varied by region. Older households in the South Atlantic division – an area that includes Florida – were more likely to report critical difficulty compared with the national average. And older households in New England and the West North Central divisions were less likely to do so.
There's also a breakdown in homeowner perceptions, according to the report, with many owners saying their home is equipped for contented aging in place. However, they also reported some basic features missing, such as a step-free entryway and a bedroom and full bathroom on the first floor.
In many cases, older adults have little choice: Many cannot afford to upgrade their homes to make it easier to age in place, particularly where the stock of homes is old and requires more extensive renovations, such as in the Northeast.
The Census Bureau concludes by saying that the U.S. has a need for more aging-in-place homes over the next few decades. "Given the risks and long-term consequences of fall-related injuries, it is economically and health-imperative to consider the ability of older adults to age safely and comfortably in their homes," it says.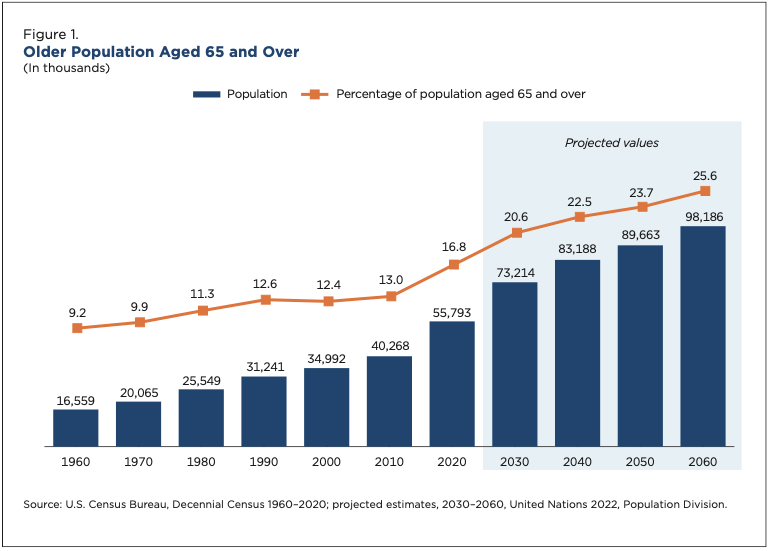 © 2023 Florida Realtors®
Go to Source
Author: kerrys